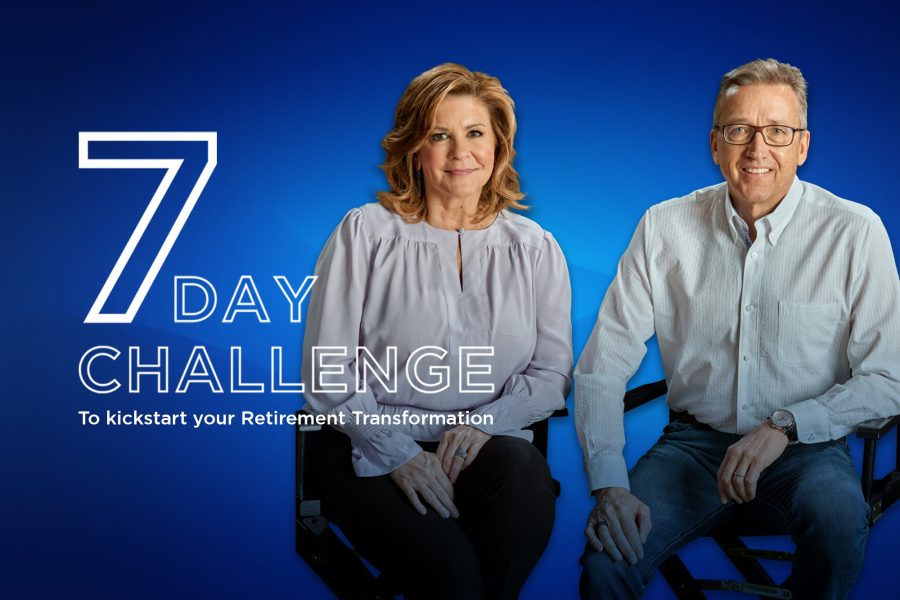 People are living longer than ever before.
Because of that, the term "retirement" has taken on a whole new meaning. Sure, you've tackled your financial plan, but what about a LIFE plan? What does this next phase of life look like and how do you ensure the next 30 or 40 years are fulfilling?

This is what our 7 Day Challenge to Kickstart your Retirement Transformation is all about! We begin Monday, March 29th and we want you to join us because we know you will find it life changing. 

Each morning you will receive an email that includes a video where we step you through the day's challenge. There are worksheets that go along with each day and we send a video every night to check-in and make sure you have extra support during the 7 days. We are there for you every step of the way to ensure that you are getting the most out of this challenge.

There is no cost to participate and we know you'll see a shift in your mindset at the end of the 7 days.Click the link below to learn more. Sure you can stay the course you're on and life may be good… 

You deserve great.