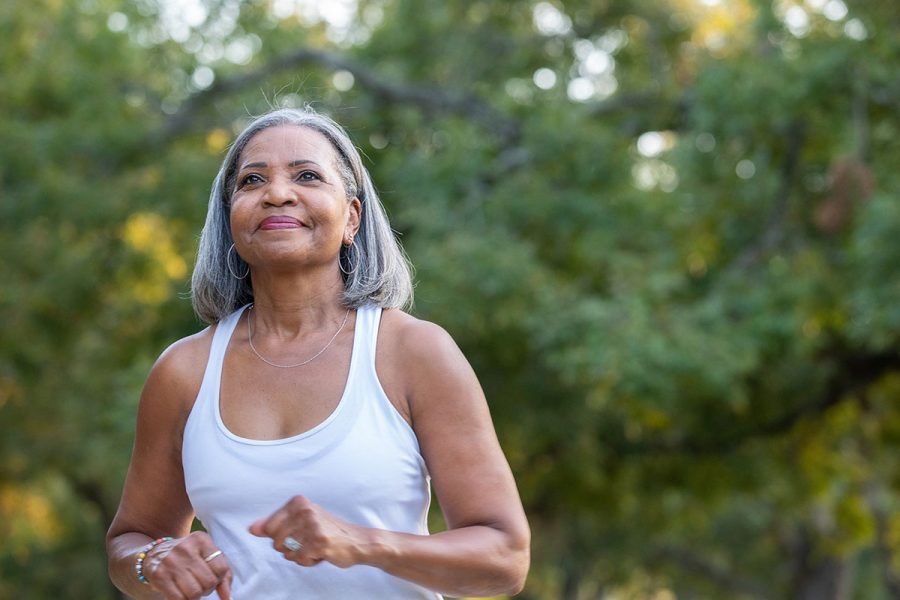 Making commitments to start and stay on a fitness plan can seem challenging, however it doesn't have to be! We recently read an article in the New York Times, The Year in Fitness: Shorter Workouts, Greater Clarity and Longer Lives, that touches on so much of what we talk about in our Retirement Transformed Community. We have four key takeaways from this article that we'd like to share with you.

We all know the unique challenges of the past couple of years with COVID. Sadly, it took the lives of so many people and the number of people who got sick were staggering. But, at the same time, we've come to understand that human beings are adaptable and able to get through some of the toughest of times. Our body and minds can strengthen and flourish no matter the circumstances.

We talk a lot about fitness and the importance of moving our bodies, and even with the greatest of intentions, sometimes we feel as though we are falling short. The good news… according to this article there is growing evidence that by moving our bodies on a regular basis, even with shorter workouts, we might live with greater stamina, greater purpose, and better cognitive clarity for many years to come.
When you talk to people after they've had a great workout, a great walk, a great swimming session, a fun tennis game, golf or whatever you come out of, you always come out feeling good, right? Your mind seems clearer. You've got a pep in your step. You may have been beaten on the court, but you feel good, just in terms of knowing that you got your body moving and you had a purpose while you were there.

How much movement is enough?

A great deal of research went into this article to find that there really is a magic number of steps an individual should take each day, and guess what? It isn't 10,000! It is more like 7000-8000 steps or 30-45 minutes of exercising or moving each day. The key point however is if you walk 10,000 one day and 5,000 the next day, don't be mad at yourself for the 5,000, because your average over time will be the 7000 to 8,000. These numbers were determined by a study done of 10,000 people over decades of active moving and guess what, it can help to extend your life and reduce health risks! According to the research, active movement at this level can reduce the risk of premature death by 70%.

Weight loss does not need to coincide with exercise for health benefits

Some people are motivated to exercise with a weight loss goal in mind, however not everyone is motivated in the same way. Even if you are exercising and not losing weight you can still extend your life by 30% according to the research. People who are obese or overweight and do the same thing, 7000 to 8,000 steps or 30 to 45 minutes a day of active movement can also extend their lives.

Achieving Mental Clarity

A holistic approach to your well-being starts from the inside, not the physical exterior. Exercise fortifies and enhances brain power; it fortifies immune cells (what help to fight things like COVID, colds, viruses, etc.) and it helps to protect against dementia. When exercising you release a hormone that improves and prompts creation of new neurons, actually repairing your brain.
Sense of Purpose

As you may know, we love journaling! Believe it or not, we even journal about our exercise and how we feel about it before, during, and after a workout or activity. It helps to keep us motivated to achieve our goals by recognizing our feelings about a particular day or activity and how we might change our approach to something when needed.

One of our favorite points in this article is that active people reported a stronger sense of purpose in their lives than inactive people. Having a sense of purpose, is something that is important to everybody, whether it be during your career, raising children, and most certainly now during retirement. Adding a daily or weekly exercise plan to your life may help to give you a direction to start with and likely will add meaning to your life. A great example is how Jody starts with yoga classes as her anchors for the week, adds in bike riding and golf lessons and suddenly the week is filled with personal commitments that bring her joy and purpose.

According to the article, exercise amplified people's purpose over time, and at the same time, it fortified people's willingness to exercise. It's like a circle, the more you feel you have meaning in life, the more you want to move. And the more you move, the more meaning you find in your life! It's a great way to look at exercise as an activity that can bring so many health benefits instead of being something you dread.