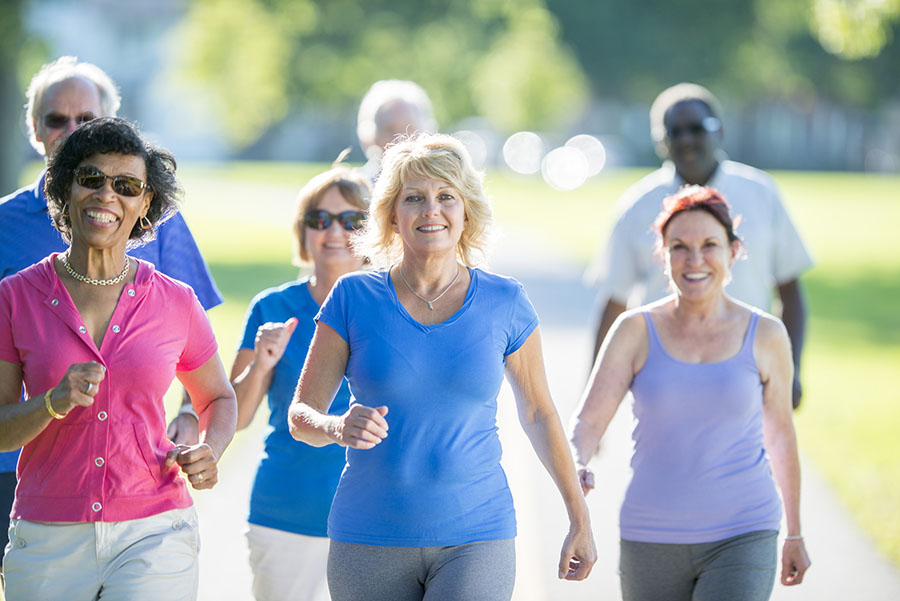 Finding our path to a physically healthy retirement is something that we both struggled with earlier in our retirement and we know others struggle with as well. There are so many things to balance in life such as aging parents, juggling careers and spending time with friends and family that most of us fail to think about our health and wellness habits in retirement until there is a problem.
We've learned that wellness can be met with five certain criteria; physical wellness and nutrition, mental wellness, relationships with others, relationships with spouses/partners and wisdom sharing. How can you hit on all of these? We've come up with three simple steps to help push our clients towards achieving great overall health.
Reflect
So, you're now retired and know you want to make life changes that benefit your health and well-being. The first thing we ask our clients to do is reflect on where you're at today with your physical wellness. Review your healthcare providers, such as cardiologists and general practitioners, and figure out when you visited them last and if it's time to see them again. Additionally, pay attention to the good AND the bad habits you do on a daily basis so you understand which habits you should be continuing, and which you need to change. Coming to terms with bad habits seems frightening, but honesty in this process is key to success.
Create a Vision
Now that you've realized it's time to make a change, you need to plan out the goal you want to meet and how you'll reach this goal. Having a vision will push you to be healthy and do things like focusing on nutrition, going on runs and riding a bike. Try and pick a time horizon for your vision. This can be anywhere from five to 15 plus years. Literally write out a list of where you see yourself in______ amount of years from now and why this vision is important. A great template is to use, "At the age of , I will be , which will enable me to _____." The list might be long and chunky at first, but eventually becomes more simple as you develop a routine.
Habits and Routines
This last step is where the rubber hits the road. We ask that you pick one habit that is achievable. An example of this can be going on a 20 minute walk daily. Push yourself to see if you can walk for 30 minutes the next week, then make it 40 minutes. By doing so, you've already made so much progress in your physical wellness journey. Once you change one habit, it'll be that much easier to change others. Pick up on healthy routines that will help you stay on track of achieving your vision. There's a possibility you'll run into some obstacles throughout the process. For example, if you want to start walking, you'll need sneakers. Or if you want to pick up yoga, maybe you'll need to find a studio. These obstacles shouldn't be difficult to overcome if you stay focused on your vision.
You might think that retirement is all about sitting back, relaxing, and coasting, which it can be. But you'll also find that with retirement life, your health may also be on the decline or as you age, you are noticing physical differences. After recognizing this, you'll know that it's time to create a physical wellness vision and use your habits and routines to achieve that vision. You've got this!
Physical Wellness is one of our 5 Pillars that we tackle in our RT Mastermind. If you're interested in joining our next Mastermind and participating with other retirees like yourself, click here for more information. We only offer the RT Mastermind once a year, space is limited and it's something you won't want to miss!