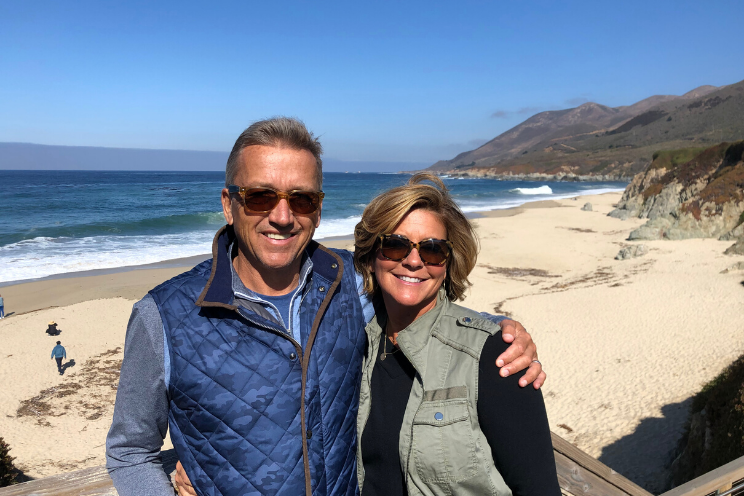 Physical fitness is a critical component of maintaining a solid wellness program. Being isolated at home due to the global pandemic can be a challenge for many things but breaking a sweat for your health shouldn't be one of them. Just because you can't get to the gym, yoga studio, or spin class, does not mean you should wait until they reopen to start in again on your fitness routine. And while this applies to everyone of all ages, I am focusing today on retirees.
Sure, lots of people are writing about this, and it's all over the news. BUT that's because it needs to be talked about…it's serious. Research out of Carnegie Melon found that people with higher levels of psychological stress were more susceptible to the common cold. In addition to the immune system benefit, stress can have an obvious negative effect on mental health and well-being. But exercise can help with that.
Hopefully you already have a routine of daily exercise, even if it's just walking 20 minutes a day. Studies have shown that 20 minutes of exercise every day can add five years to your life. And if you did not have a routine set up prior to being to isolation now is the best time to begin one.
One example of a success
Bill, a client of mine, recently sold his company and started working for the buyer. And now that he is working from home due to COVID-19, he is suddenly finding that he has had to stop his three day a week weight training session with his trainer, his two day a week yoga training, and his seven days a week walk. He had developed all of these habits over a period of years and, like most habits, they have become as normal habits that were now part of his life.
But with the gym and yoga studio closed and demands from the adjustment at work, he got into the bad habit of not doing what he knows is right and makes his body and mind feel better.
After some coaching, taking a look at his routine and instilling his old habits, he is well on his way to getting back to a place not much different from before. But we need to adapt his habits to work with self isolation.
He now does virtual training with his weight trainer. He is fortunate to have a home gym with some equipment so that is now back on track, three days a week. As far as yoga, his regular studio now offers FREE online classes as well as paid one on one coaching (There are a number of free resources out there offered by various health companies). And as far as walking, the days are now longer, and the temperature is rising so he set a schedule for his daily walk.
This revised exercise program is now his new normal and gives him the energy and mental clarity so that he can continue to be the best dad, teammate and partner that he can.
I am lucky in a way because the adjustments I made to my physical fitness routine in the last few years involved more home-based routines with daily goals, compared to my previous "routine" that was sporadic at best. Yes, I belonged to a fancy gym, and yes, I had a personal trainer. But for years I was never able to get into the habit of a daily trip to the gym. It ended up being twice a week, when I had my trainer encouraging me to show up.
Realizing that once I left my busy career, I needed to do something different. I started to develop better habits in this area. I quit the gym and decided to workout at home using an app on my phone. After plenty of trial and error and research, I landed on Freeletics. I have now been using this for three years, completing a 30-minute workout, five days a week. It's the first thing I do, even before I have my coffee (that's my reward!).
Setting a new mindset and vision
The very first thing you need to do is set a mindset that supports your vision and goals. Exercise does not just happen naturally, it takes some effort, it takes discipline, and it takes a healthy habit.
What is your vision for your physical wellness? Mine is to be physically independent at the age of 93. That's 30 years from now and plenty of time to get in the best shape that I can. What about you?
Get a blank piece of paper and answer these questions.
Set a time frame for your vision. (How far into the future are you looking when building your vision? 1 year, 5 years, 10 years, or more? How old will you be at that point in time?) Describe your physical health at that time. (What will you look like and/or feel like?)


Describe your ideal physical health at that age. (What will you look like and/or feel like?)


Explore what goals or exciting accomplishments your physical health will enable you to achieve at that age, that you might not be able to otherwise. (Travel to Europe, dance at your Grandchild's wedding, be the oldest person to climb Mt. Kilimanjaro, annual ski trips with future generations, physical independence, etc…)


Write down your Vision. (Use the template below or draft your own version of a vision statement to capture all of your motivations for maintaining or improving your physical wellbeing in retirement).
"At the age of _____,
I will be ______________,
(describe your physical health)
which will enable me to ________________________________.
(list or explain what your physical health will enable you to do)
List out habits needed to support this vision
Now that you have your vision, you need to list out the habits and routines that will support that vision.
What will you do every day, every week, every month to get to where you want to be?
What are some of the obstacles in your way?
How can you remove or minimize those obstacles?
Do you need any equipment? Such as an app like I use or some equipment.
Schedule it in your calendar (Yes, just because you left your busy career, does not mean you stop using a calendar. It's actually more important now than ever).
Now is time to act
Once you have your vision, your new habits and a schedule in your calendar, make it happen.
There is no time like the present to begin or enhance your physical fitness program. We all have the time and need to use it wisely. Don't fall prey to lazy mornings, sitting around watching the news or the latest series on Netflix.
Use this time to build up some useful routines that enhance your life so that you can live longer and healthier. None of us want to be a burden on our spouse or partner or our children.


Leave any comments below about your physical fitness practice and how you are maintaining a regimen.
Get our latest tools, teachings and join our community of like-minded post-retirement professionals at retirementtransformed.com, and start your journey toward living a retirement transformed.
Mark & Jody Rollins are dedicated to developing meaningful, transformational journeys for career-oriented professionals when they're facing—or anticipating—retirement. They serve as a guide for successful individuals who, up until now, have built their identity around their business and professional successes. Retirement Transformed helps entrepreneurs and executives rewrite their story of retirement so that it is filled with purpose, passion, and clarity.