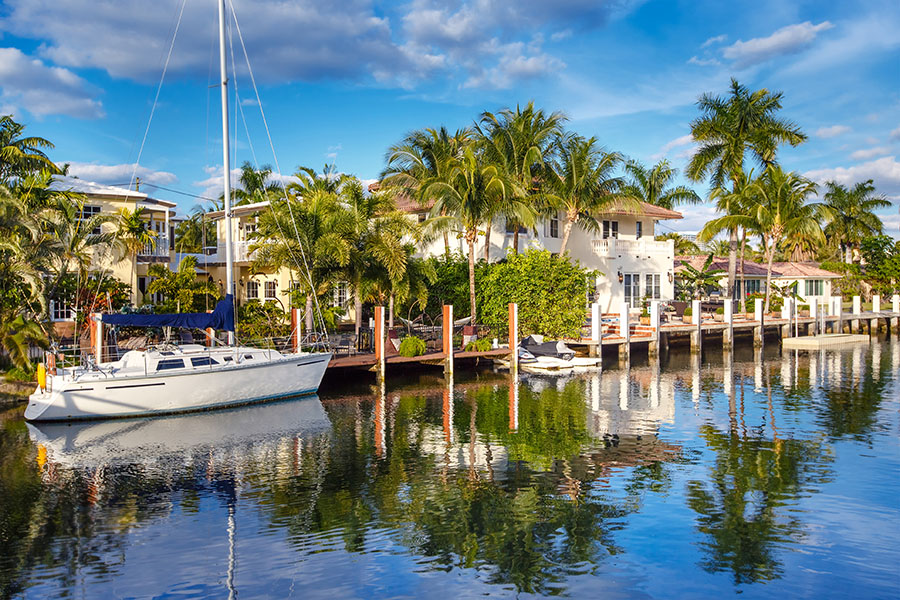 I am sharing our story of how we found our second home now that we are retired in the hopes that this will resonate with many of you. For us, planning and deciding on the purchase of a second home has always come down to timing.  Sometimes we have nailed it… other times not so much.  We have learned a lot about the importance of the right timing and how being on the same page at the same time with your partner or any other decision makers is a crucial key to success when making it happen. 
We most recently made the decision to let go of our townhouse in Westchester, NY, (which is where we downsized to from our main home in New York before committing to Connecticut).  In our Connecticut home, there is plenty of space for the kids when they come and honestly, they are okay with sleeping on pull out beds as long as they're together. The Connecticut River Valley where we live, offers great outdoor exploration… boating, walking, and hiking. So, our family really enjoys visiting CT and are thrilled at any opportunity to be together.  When planning our long-range retirement goals as a couple, we identified and agreed that we also wanted a warm weather home. However, we quickly realized that was only one of our critical criteria at this stage of our life.
Five years ago, we owned a small condo in Florida, but the timing of it was not right.  We purchased the condo when we were both on different pages.  I wanted a golf community and a social dining club, but Jody felt like it was the wrong time… both of us were working full time plus and the kids were still in high school/college and not really excited about travelling to a retirement community.  We ended up purchasing the condo anyway, but we barely made it there to golf or create any semblance of community.  In the end, we visited the condo less than 3 times over the course of a few years.
The perfect example of BAD TIMING.
The condo was sold with the lesson learned that "timing is everything."
About a year ago, we re-visited our retirement plan and felt it was time to begin the exploration process to find a rental home in Florida. Because of Covid we could not travel to do the research necessary in finding the perfect place. So instead we made an exhaustive list of what we would want in a second home. The list was as high level as proximity to an airport and as granular as the type of light each room got during the day. This list generated many conversations, challenging discussions, priority setting and finally we narrowed it down to a 'must have' short list of items.
In March 2021 we began our 10-day search. We landed on exploring Marco Island as a starting point because it was important for us to stay connected with family. Jody's brother (aka her Best Friend Forever) had recently determined this is where he would retire in a few years, and we felt it would be ideal to be close to family while enjoying the perks of a second home in the warmer weather.
This time around we wanted to have good timing, a process in place to help us with our choices and be in complete agreement about the final decision. 
We wanted to work through our thought process together and allow the space for the conversations.  We have six children (some with significant others and growing) so finding the right second home for our family was important. 
After seeing what was available in the market, getting a pulse on how real estate was selling and keeping our "must have list" top of mind we dug a little deeper and asked ourselves the following questions:
What do we really want out of this? 
Do we want to live in town, in a small village?
Where is the location – inland or on the water?
How many family members can stay overnight comfortably?
Will there be an extended community where we live?
How much space will we actually need?  
We revised our wish list to include what our VISION is for our retirement and this home as part of that.
Our trip quickly became an emotional roller coaster of deciding what to do. With the help of a patient real estate agent, we looked at 40-50 houses, condos and high rises, beginning with rentals, but ultimately leaning towards purchasing a home due to lack of available options. Can you believe after that many viewings, we couldn't decide what to do? It seemed that nothing was quite right. A few days before we were due to depart, we decided that we probably weren't going to find anything.
So the good news was we were in agreement! And then, Jody woke up the next morning to find a new listing and said "this is our house"! We quickly headed out to see the house on our own. We had put the agent through enough and felt we wanted to see the house first before we called. There was a line. Like a line for days! We saw the house and just knew that this was the house we wanted. We had to make an aggressive offer. The house needed updating, but we were in agreement, the timing was right and we had the clarity and courage to make our dream come true.
It all came down to:
• Identifying your short and long term goals
• Having patience to wait for the right time
• Being flexible to make changes if needed
• Being aggressive when you know what you want
• Having clarity, confidence and courage
We haven't looked back since.  
The best news…a few weeks ago we were visiting our new home in Marco Island and contacted our six children, proposing they all come out for Thanksgiving. Within minutes we had confirmation that all of our family will be together for the holiday, something that hasn't happened in many years. The ease of this invitation and the excitement of our children to make the commitment to travel to Florida to be together solidified that this was meant to be.
Have you been thinking about purchasing a second home?
Where are you in the process?
Are you aligned with any other decision makers on the goals?
What is needed to make your dream a reality?
We'd love to hear your thoughts if this is something you are going through! Make sure to join our free Facebook Community and post your story.  We can all benefit from each other's experiences!
(We also wrote a blog post on the emotional side of downsizing you might find helpful!)