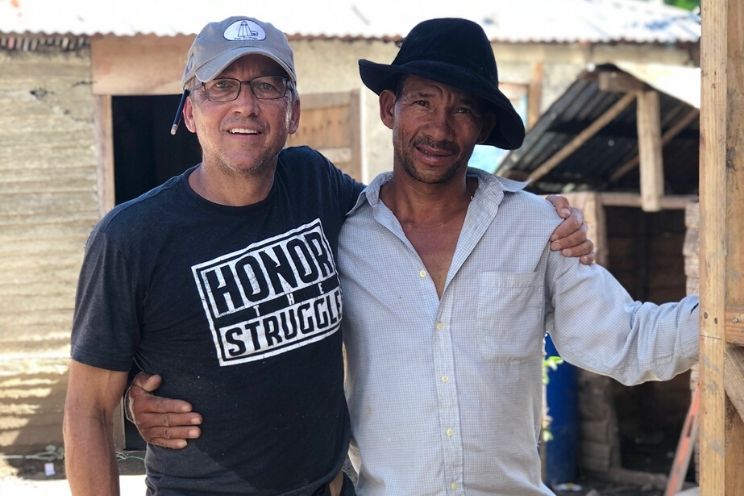 The Benefits of a Retirement Work Ethic
My parents raised me to work hard, play hard and always give back. They lived by these words and instilled in me these values which I have worked to embody throughout my whole life. They demonstrated to me the importance of pouring everything into work and play and to never forget that the blessings I've received should be paid forward. These priorities have guided my decisions in life and have always led me on a purposeful and fulfilling path. They have helped me build my business, embrace the joys of family and friends, and find my calling in paying it forward.
Many of us live by this code or some version of it, but what happens when we retire? Is it just play hard and give back if we can? I found that when I retired, I couldn't pivot away from my lifelong value system because it stripped me of so much of my purpose and fulfillment. So, what do we do when our guiding principles all of a sudden don't apply? I grappled with this question for a long time and finally realized that I just had to reframe retirement. I still work hard, play hard and give back, but I've altered the age-old idiom of my pre-retirement days to Retire Hard and Always Give Back. This is how I live a Retirement Transformed.
So, what does it mean to Retire Hard and how does giving back change in retirement?
Retire Hard
For me, retiring hard means taking full advantage of everything retirement has to offer. This means working hard and playing hard, but on my own terms, and with lots of intention. Before retirement, I spent about 80% of my time working on my business, 15% playing, and 5% volunteering. In retirement, working hard means working towards my new business, but also towards my own physical, mental and social wellbeing. I now spend about 40% working hard on my business, 20% working hard on my own wellbeing, 20% playing hard, and 20% giving back. This balance has enabled me to live true to my core principles of work hard, play hard and always give back in a way that my career never let me do.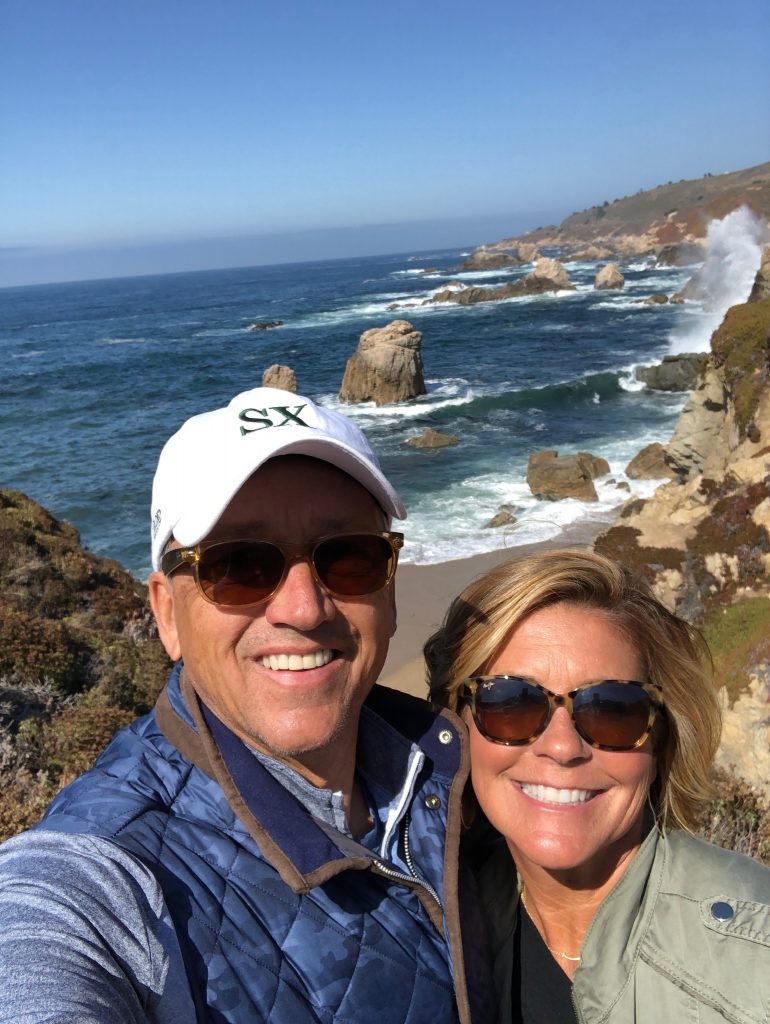 Initially, I didn't really know what it would mean to fill the work gap that disappeared overnight as I officially became "Retired". I had spent the great majority of my time for decades working hard on my business, which for me meant following many of the practices taught to me by my dad. As a Marine, he lived by a strong set of core values, and he was my greatest role model. These work hard principles helped me every day of my career and were essential to my success:
No excuses.
Don't be late for any meetings or appointments.
Always support your teammates.
Never give up.
You need to be the first one in the office every day, even after a play hard night
Don't leave the office until all your work is done and you prepare for tomorrow.
These served me well in my career, but a traditional retirement wouldn't have given me an opportunity to put any of this into practice. What excuses could I even make and to whom? What kind of work is there to give up on? What meetings would I even be having? I didn't have an office anymore, so I couldn't be the first in and last out. So, I built a team, created a workspace, took on a big project and now I meet with people on a regular basis to achieve big goals. This gives me purpose, keeps me in the game, and makes my playtime and giving back a lot more rewarding.
What does/did your work ethic look like? What did it mean for you to work hard in your career and what elements of that do you want to hold on to in order to maintain purpose and fulfillment in retirement? And finally, what will you do to fill that gap? In our Retirement Game Plan online course, we call this your "wisdom sharing". How will you leverage the wisdom you've gained over your career to fill this work hard gap?
Giving Back
My most impactful volunteering has been my trips to developing countries, where we work side by side with families to build them a new home. I also get to meet local carpenters and masons who make their living doing the same for people in their country for a few dollars a day.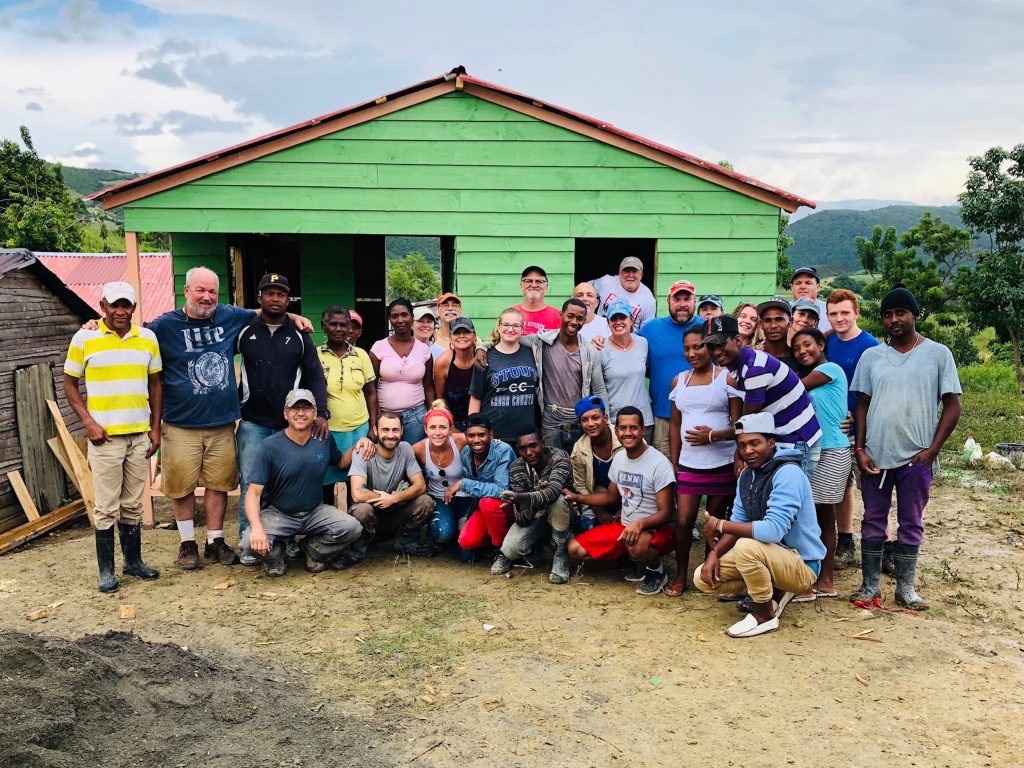 Since the beginning of my career, I have always given back. My favorite volunteering is when I am working one on one with other human beings. It is by far the time in my life when I feel so alive.
When my sons were in middle and high school, I became active in our local youth group. I remember one Friday night we were volunteering for Midnight Run in New York City, a nonprofit that brings volunteers to the streets to enable meaningful interaction between housed and homeless people through conversation and the provision of food, toiletries, and clothes.
Our minivan filled with seven young boys and girls, all being playful, loud, and acting their age, took the trip from our privileged lifestyle to the depths of New York City. We were playing loud music, singing, and having a great time on our way into the first stop.
Upon our arrival, I coached the kids to engage in conversation with the men and women standing before them, and that they would immediately notice a change in their demeanor. As the men and women expressed gratitude towards the boys and girls for what they were doing, something clicked inside of them. Their lives were changed forever.
As we loaded back into the minivan to go to our next stop, you could hear a pin drop in the car.
It has always amazed me how people change for the better when they engage in giving back, yet so many struggle to find the time, the means or mechanism to give back. Now that I am done with my first career and living this new phase of my life, one of my missions to make sure all of us find a way to serve others. After all, we have time, and we have valuable wisdom, and we need to find purpose and fulfillment.
So, in conclusion, I urge you to live a Retirement Transformed. Dig in on a project, invest in your own wellbeing, have fun, and give back. The ingredients to purpose, passion, and clarity in retirement are not complex, but they take work. And it's worth it.
Please leave any comments below and let me know what kind of planning you are doing in your retirement.
Get our latest tools, teachings and join our community of like-minded post-retirement professionals at retirementtransformed.com, and start your journey toward living a retirement transformed.
Markham Rollins is dedicated to developing meaningful, transformational journeys for career-oriented professionals when they're facing—or anticipating—retirement. He serves as a guide for successful individuals who, up until now, have built their identity around their business and professional successes. Markham helps entrepreneurs and executives rewrite their story of retirement so that it is filled with purpose, passion, and clarity.